Your Pet Pic = $10 for a Great Cause
Post it, tag it and we'll donate to Assistance Dogs International.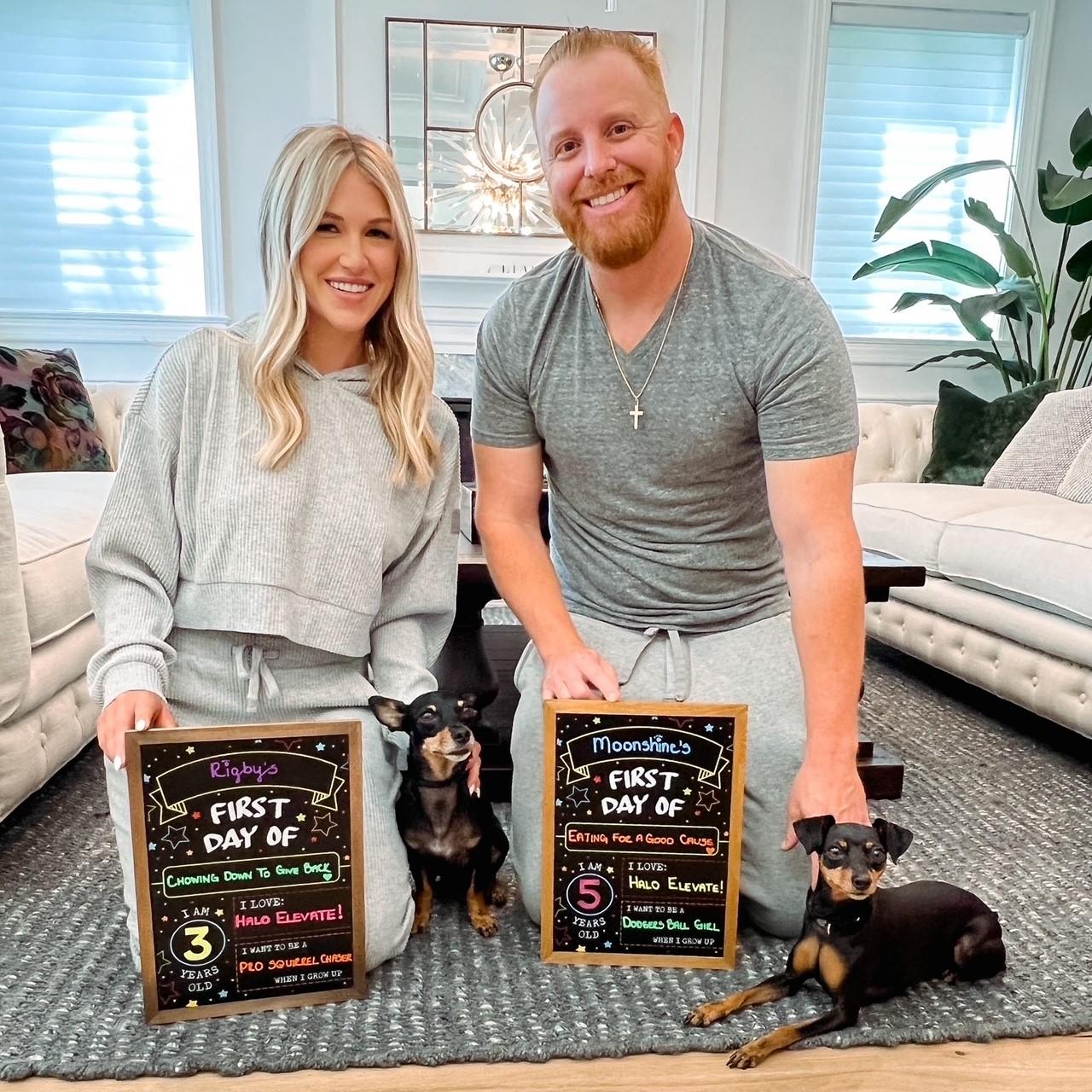 You might know Justin Turner as the third baseman for the Los Angeles Dodgers. That's impressive and everything, but we know him for his two dogs, Rigby and Moonshine, who we literally can't get enough of. (Can you even with those faces?!)
We're so excited to team up with Justin and his wife, Kourtney, an active philanthropist and podcast host. Our goal? Support Assistance Dogs International, an awesome organization that helps train and place assistance dogs in homes of people with disabilities.
Here's how you can get in on the action:
1. Post a pic of your dog or cat to Facebook, Instagram or TikTok
2. Tag it #HaloPets and #HaloFirstDay
3. For every pic posted before Sept. 30, 2022, The Halo Pet Foundation will donate $10 to Assistance Dogs International (up to $50,000)
Yep, it's really that easy! The way we see it, you're probably gonna post pics of your pets anyway, right? Just a couple extra tags can help make a difference.
"Rigby and Moonshine are set for the season!" Kourtney says. "Turns out only Moonshine wants to follow in her dad's MLB footsteps, but Rigby's got big dreams too. We are thrilled to partner with Halo for such a wonderful cause."
Ready to post and tag your pets? Let's see what you got!