Meet the new Halo Holistic.
Responsibly sourced. Made with non-GMO ingredients. And designed for complete digestive health.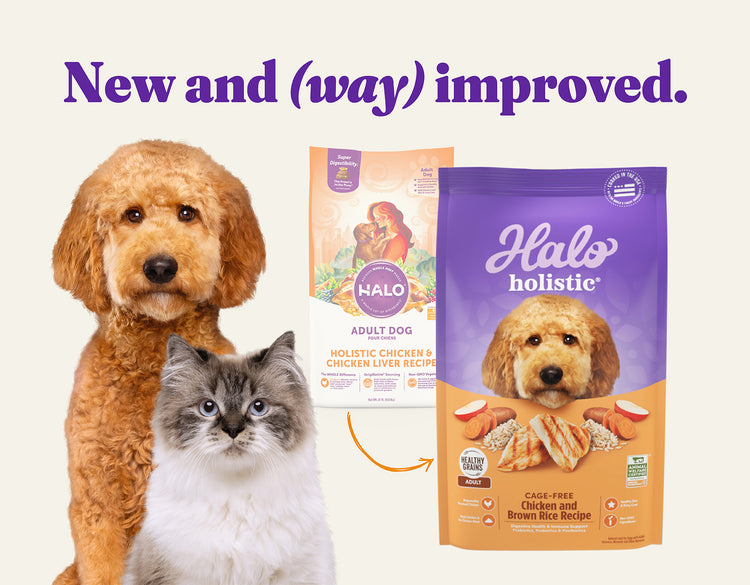 New and (way) improved.
Halo Holistic got a makeover, from head to tail. Look for new packaging and recipe upgrades like these: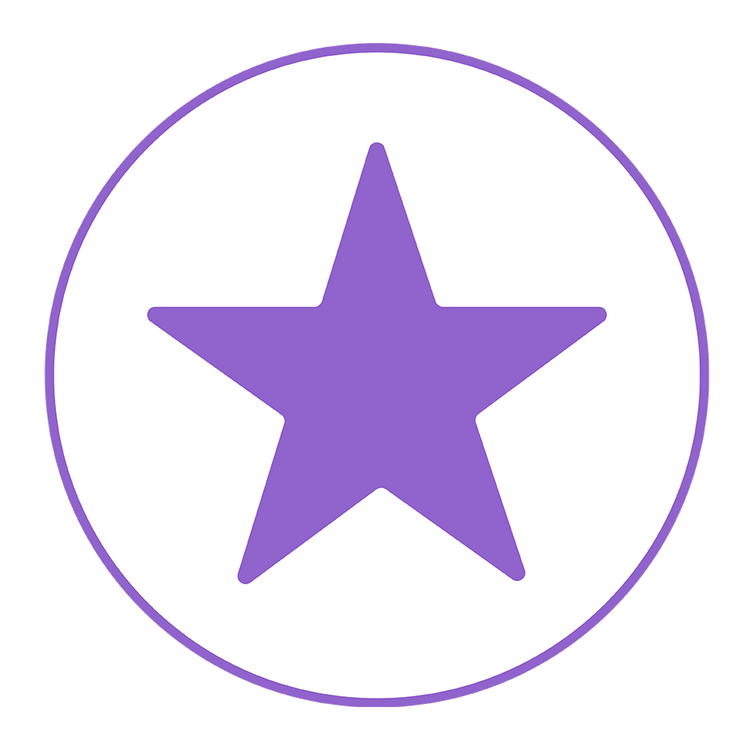 Higher protein
Increased skin & coat support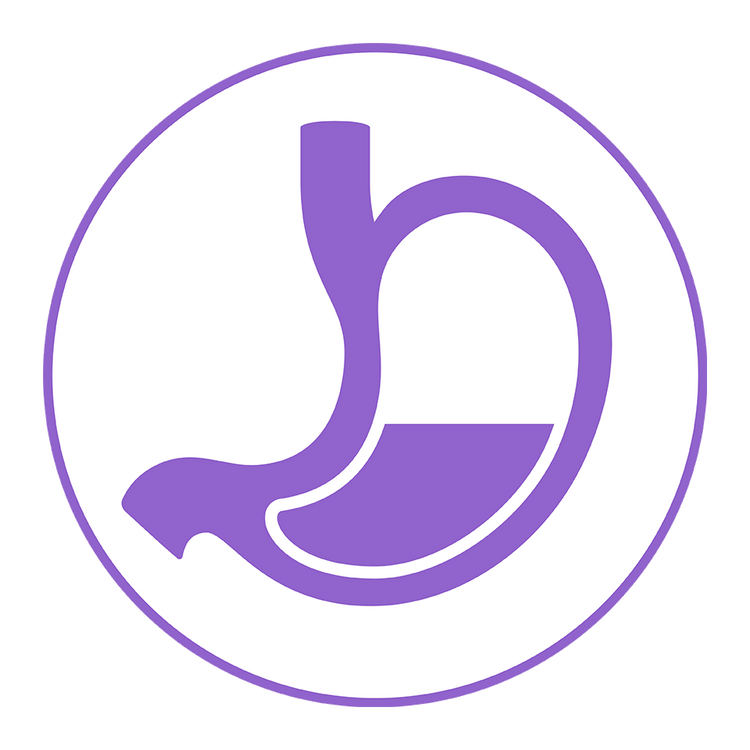 Enriched digestive support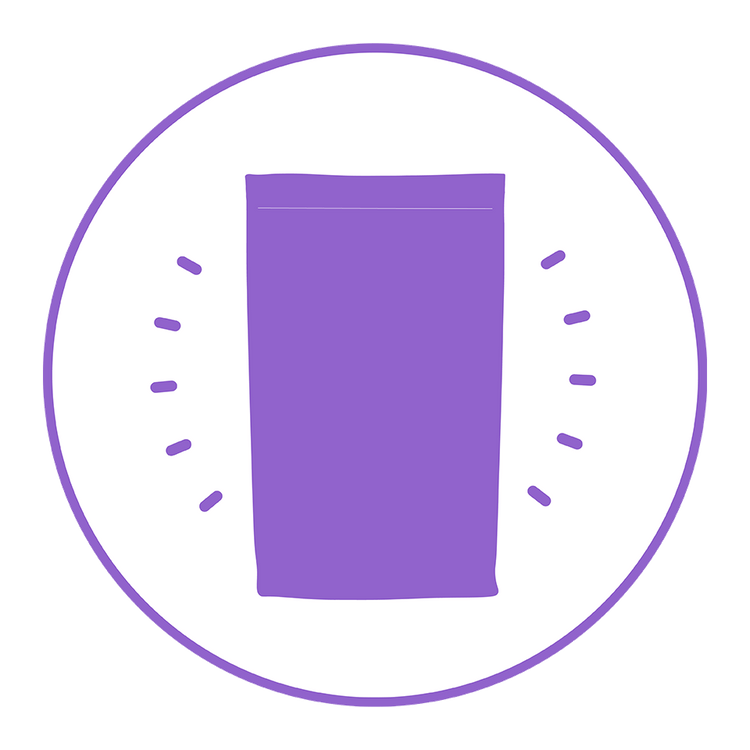 Planet-friendly packaging
What Halo Holistic is all about.
Looking for responsibly sourced protein, simple
ingredients and digestive goodness? This is for you.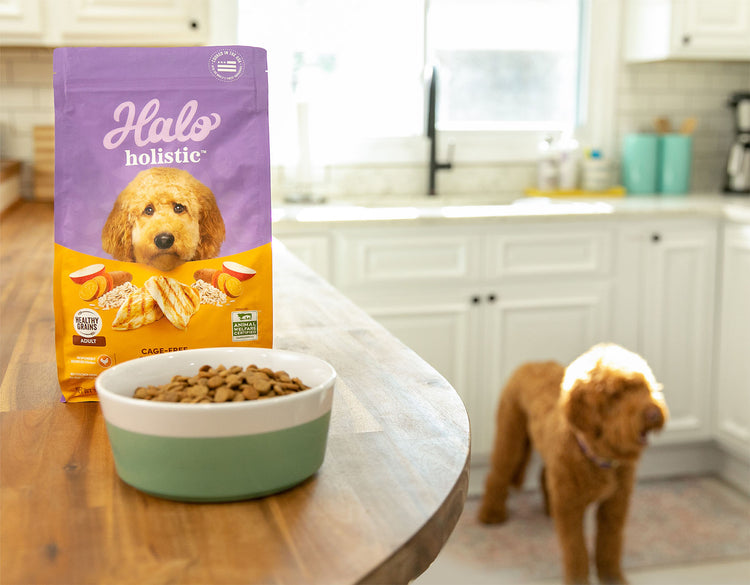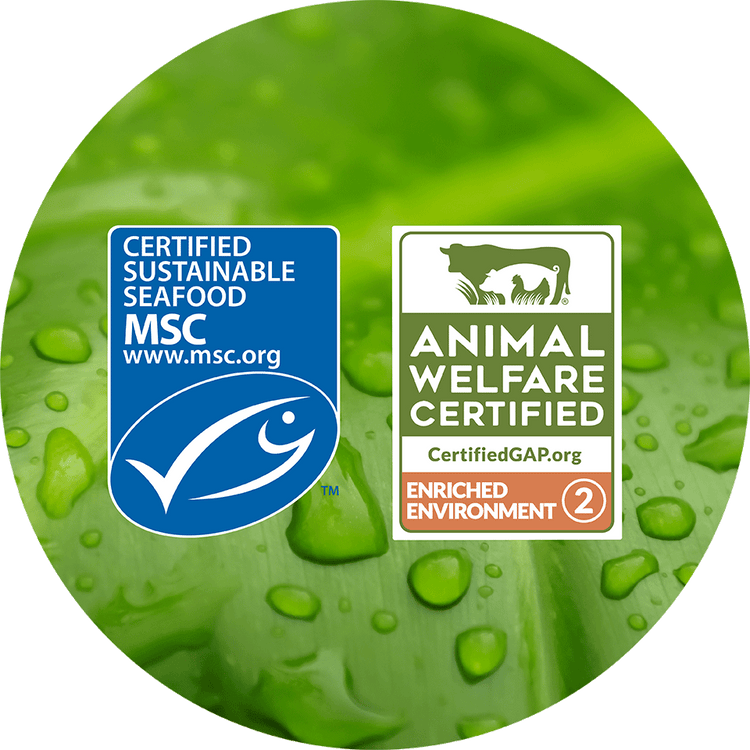 Certified bragging rights.
Halo Holistic is the only premium pet food certified by the Global Animal Partnership and the Marine Stewardship Council, two leading organizations that support animal welfare.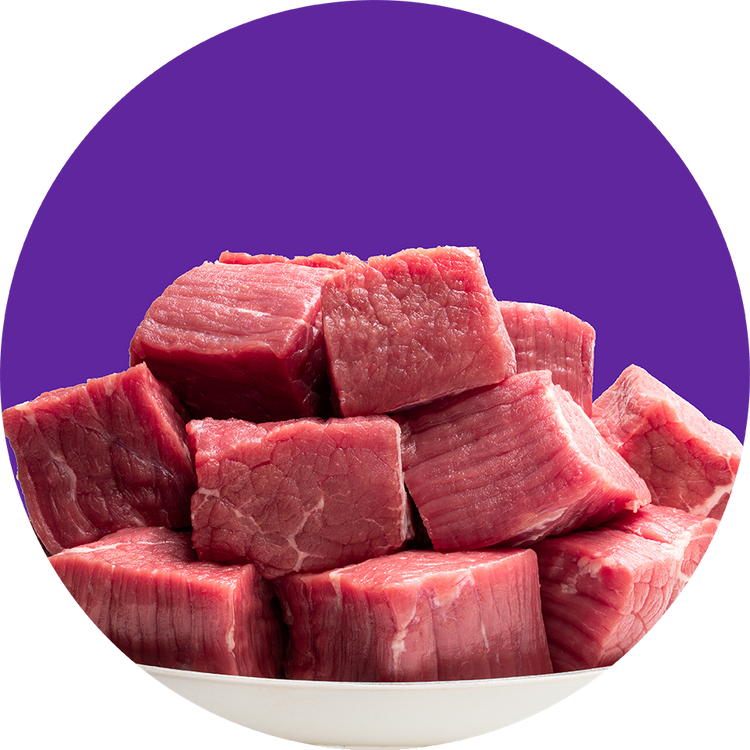 The #1 ingredient: whole animal protein.
No meat meals, no GMO ingredients. Just high-quality
protein that was ethically raised.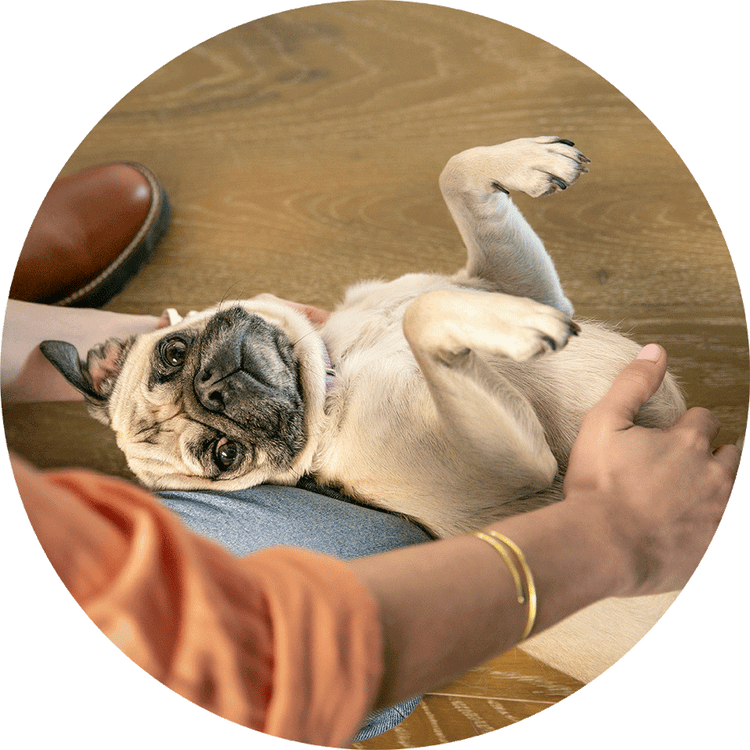 Complete digestive health.
We don't stop at probiotics. Halo Holistic is the only pet food with both prebiotics and postbiotics for better nutrient absorption.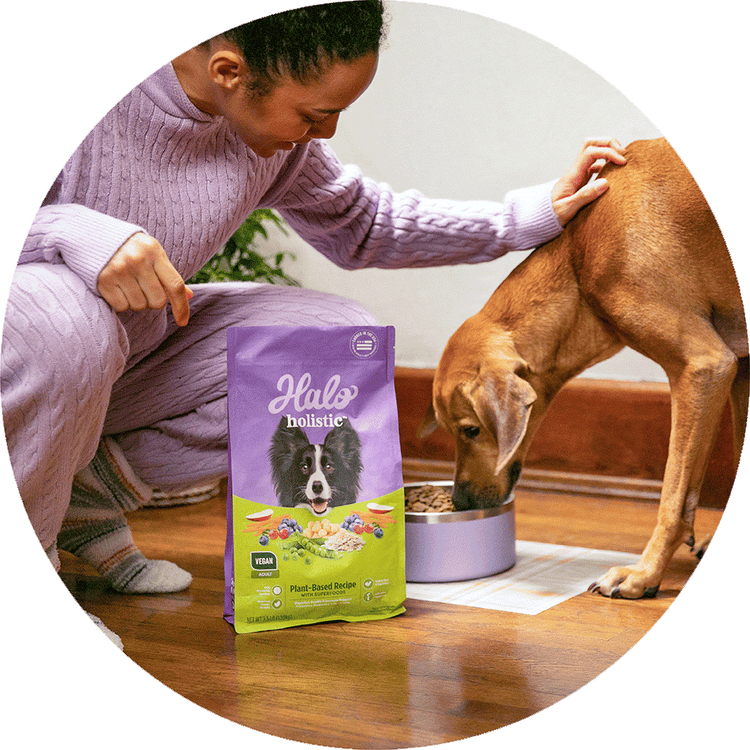 Dog mom or cat mom, we've got you.
No matter which kind of kid you call yours, we're here
with high-quality recipes for mealtime, treat time and anytime, too.
Frequently asked questions
You asked. We answered. With facts, love & your pet in mind.
We're always reviewing our products to see how we can improve nutritional value and content. We're also always listening to feedback from you. For Halo Holistic, we removed soy from all recipes — a common request from our pet parents. Additionally, we increased the protein levels in our recipes to give your pet more strength and energy. We added prebiotics, probiotics and postbiotics for digestive health and immunity. (Did you know 70% of your pet's immune system lives in their gut?) We increased omega fatty acid levels to an optimal level and 4:1 ratio, which supports healthy skin and coats. Lastly, we updated our packaging to a recyclable bag with a premium zipper, which is easier to use and keeps the food fresh for longer. Our packaging also now shows the certifications of our ingredients and their sourcing more clearly.
The Global Animal Partnership and Marine Stewardship Council are independent organizations that promote animal welfare and sustainability for farm animals and seafood. To achieve compliance, farmers and fishermen must meet rigorous standards and undergo independent audits. At Halo, we stand behind our collective responsibility to the environment and our planet's health. We're proud that our Holistic recipes are responsibly sourced and certified.
GMO stands for genetically modified organism. It's when an organism is genetically changed from its natural state to encourage a specific quality or feature. Non-GMO organisms are 100% natural and not genetically modified in any way. Using non-GMO ingredients supports ecological harmony, biodiversity and environmental well-being. We're proud that all of our Holistic recipes are made with non-GMO ingredients.
Studies suggest that minimally processed ingredients like whole meat, poultry and fish offer superior levels of naturally occurring vitamins, minerals and other nutrients. They're also easier to digest compared to processed ingredients that have been exposed to high heat.
The changes to the recipes aren't so significant that a transition is required. If you have a pet with sensitive stomach, you might want to consider a schedule like this:
Day 1: 75% old food. 25% new food
Day 3: 50% old food, 50% new food
Day 5: 25% old food, 75% new food
Day 7: 100% new food
The pets of our very own Halo team have tried our new recipes — and they love them. We have a money-back guarantee, so if your pet doesn't love our food, you'll get a full refund.
Several of the ingredients in Halo Holistic are considered human grade, but not all. To be able to claim that a product is human grade, every ingredient has to meet that standard.
Our quality assurance team qualifies and approves all of our suppliers. They conduct regular on-site visits to make sure that the facilities meet our high standards. Additionally, we have an in-house quality assurance lab that tests incoming loads of ingredients for compliance with our standards. We also work with an independent, ISO-accredited laboratory to supplement our testing.
No. The meat and poultry in Halo Holistic is certified by the Global Animal Partnership. To meet that organization's standards, all animals must be raised without the use of growth hormones or antibiotics.